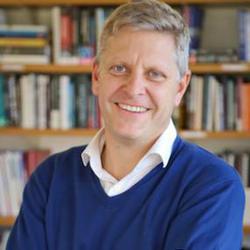 Illicit economies, armed conflict and instability
A Talk by Etannibi Alemika , Adam Day , Jean-Luc Lemahieu , Gifty Mensah , Amado Philip de Andres , Renata Segura , Mark Shaw , Heike Thiele , Judith Vorrath , Lucia Bird , Tjark Egenhoff , Alastair Nelson , Borges Nhamirre , Mathias Steinebach and Summer Walker
This Talk Has Finished
This talk was only available to attende live. A replay is not being made available.
About this Talk
A virtual conference hosted by the Federal Foreign Office of Germany, the Global Initiative Against Transnational Organized Crime, and the United Nations University.
<hr>
The relationship between illicit economies, conflict and instability has been part of the international policy agenda for some time. From the diamond trade in Sierra Leone to the heroin trade in Afghanistan, illicit economies have been shown to fund insurgencies and political actors, and to contribute to ongoing conflict. Many countries presently on the Council's agenda have illicit economies that international actors are mandated to address. Responses to these conflicts have included a combination of national, regional and international interventions. However, international interests – multilateral and bilateral – can be different for illicit economies (particularly those linked to transnational flows) than for conflict. This event will focus on cases where armed conflict and illicit economies intersect and consider the dynamic relationship between the two.
<hr>
AGENDA:
[3:00 - 3:15 PM CET] WELCOME REMARKS
Ms. Heike Thiele, Director for Crisis Prevention and Stabilisation, Federal Foreign Office of Germany
Dr. Adam Day, Director of Programmes, Centre for Policy Research, United Nations University
Event Moderator: Dr. Mark Shaw, Director, GI-TOC
<hr>
[3:15 - 4:15 PM CET] PANEL ONE: ILLICIT ECONOMIES AND ARMED CONFLICT: PRESENTATIONS & POLICY IMPLICATIONS
Presentations:
Illicit Economies and Armed Conflict: 10 dynamics. Ms. Summer Walker, New York Representative, GI-TOC
Northern Mozambique Threat Assessment. Mr. Alastair Nelson, Conservationist, and Senior Analyst, Observatory of Illicit Economies in Eastern and Southern Africa, GI-TOC
Respondents: Dr. Renata Segura, Deputy Director Latin America and the Caribbean, International Crisis Group
Mr. Borges Nhamirre, Researcher, Institute for Security Studies
Prof. Ettanibi Alemika, Professor of Criminology, University of Jos, JOS, Nigeria
Ms. Lucia Bird, Director of the West Africa Observatory, Global Initiative Against Transnational Organized Crime
<hr>
[4:15 - 5:15 PM CET] PANEL TWO: CONSEQUENCES FOR RESPONSES AND CAPACITY BUILDING EFFORTS ON THE GROUND
Mr. Mathias Steinebach, Head of Programme, Organized Crime: West African Response to Trafficking (OCWAR-T)
Dr. Amado Philip de Andres, Regional Representative in Dakar, UNODC
Mr. Tjark Egenhoff, Resident Coordinator Guinea-Bissau, UNDP
Dr. Judith Vorrath, International Security Division, German Institute for International and Security Affairs
Ms. Gifty Mensah, Women's Situation Room (WSR) International Coordinator (in charge of Youth) at the Angie Brooks International Centre
<hr>
[5:15 - 5:30 PM CET] CLOSING REMARKS:
Mr. Jean-Luc Lemahieu, Director, Division for Policy Analysis and Public Affairs, UNODC
About The Speakers
Say hello to your Speakers for this Talk.